KoenigRubloff Cares Foundation
Celebrating Acts of Kindness
Make a Donation
You can support the KoenigRubloff Cares Foundation with your tax-deductible donation. Agents and employees can provide sustaining support through automatic contributions. See your Office Ambassador for details or contact Foundation@KoenigRubloff.com.
Night in Monte Carlo
Foundation Fundraiser
October 6th | Save the Date

Week of Kindness 2016

From June 6th to June 10th, more than 500 Realtors® and employees from 23 of the Berkshire Hathaway HomeServices KoenigRubloff Realty Group offices have organized their own events to volunteer time and services to an organization in their respective communities. Week of Kindness events include packing food donations at the Greater Chicago Food Depository and Feed My Starving Children, preparing meals at the Ronald McDonald House and DuPage PADS, home improvement for Little City group homes and volunteering at Misericordia and the Anixter Center, as well as a community recycling event in Hinsdale and volunteering at the Kruger 5K in New Buffalo and the Winnetka Children's Fair.
See the photos on our facebook page!
About the Foundation
The kindness and generosity of our agents is reflected in charitable initiatives
across the company and within our communities. The KoenigRubloff Cares Foundation
is an Illinois 501C3 non-profit organization, and allows us to collect donations that
are tax-deductible.
Thanks to the generosity of our agents and employees, we have announced $50,000 in total grants for 2014 to the Sunshine Kids and Habitat for Humanity. Read all about our current activities in our Fall 2016 Newsletter.
Fundraising & Volunteering

As real estate professionals we believe in creating opportunities for homeownership. Working with Chicagoland Habitat for Humanity, the KoenigRubloff Cares Foundation was able to help our first family move into a home in Spring 2014!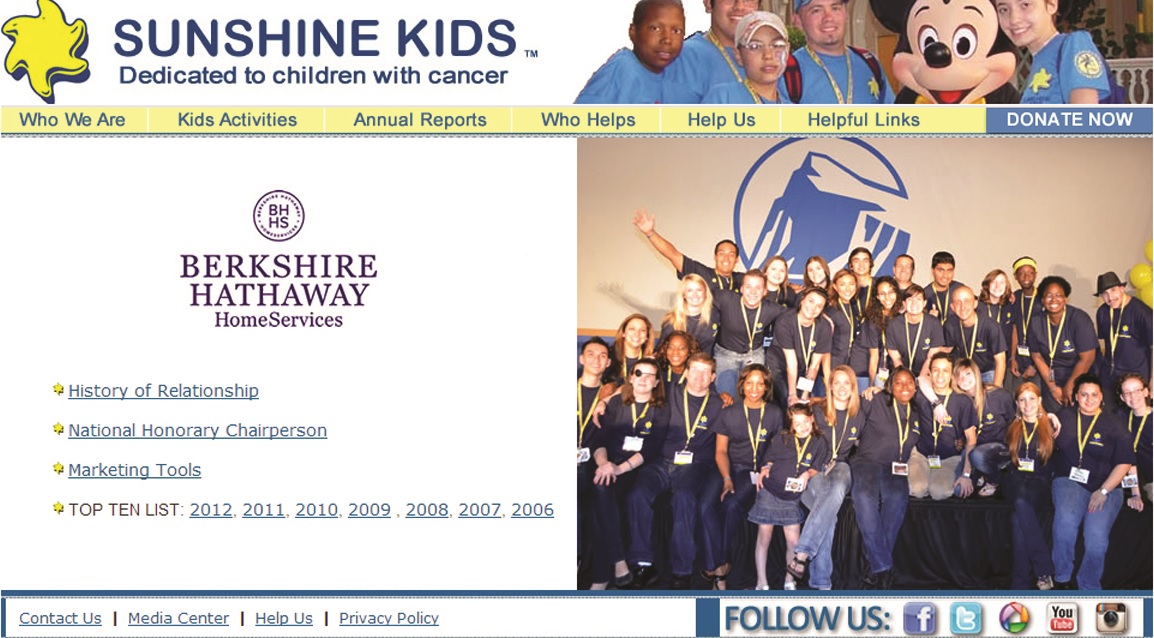 Each year we raise funds to also support Sunshine Kids. This non-profit organization, dedicated to children with cancer, provides positive group activities and emotional support for young cancer patients. The Sunshine Kids offer a variety of programs and events, free of charge, for kids who are receiving cancer treatments in hospitals across North America.

Our fundraising activities include golf outings, a Day at the Races, and tennis matches. Volunteer opportunities like our Week of Kindness are a time for us to donate our time and talents. In 2013, hundreds of our agents and employees lent a hand to Habitat for Humanity ReStore, the Greater Chicago Food Depository, the Little City Foundation and Feed my Starving Children.